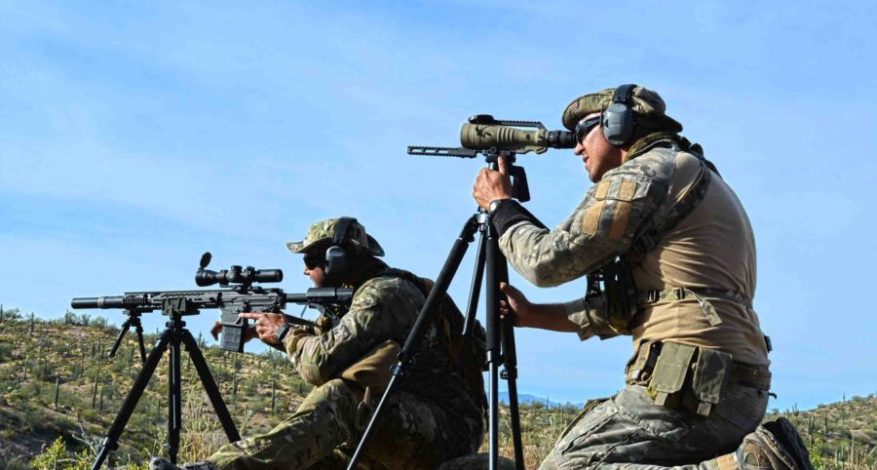 TRAINING & EVENTS
ATOA Intermediate Sniper Course – Wickenburg, AZ
Intermediate Sniper Course
Instructors: Instructor cadre comprised of members from the ATOA Sniper SME Committee.
Topics: This course is designed as an intermediate sniper course and will require the student to have completed at least a basic level sniper course. Topics will include: 100 to 1,000-yard doping, positional shooting to include support side, bullet effect on barriers, hostages, moving targets, unknown distance, snipers job in a tactical track, night shoots, multiple team drills, and more.
Requirements: 1. Rifle with scope capable of shooting one MOA or less
2. 600 rounds of rifle ammo
3. Duty gear
4. All equipment that you would deploy with on a callout
5. Gas mask
6. Handgun with 50 rounds
7. Wet weather gear
8. Flashlight
9. N.V.G., if available
10. Data books
11. Pens
12. Rangefinder
13. Cleaning equipment
14. Any other equipment needed
Cost: $600 for ATOA members, a piece of kit will be provided as part of the cost. Limited to 16 Students and no more than 2 from one agency/department.
Date & Time: December 6-11, 2020 (day one check in by 1400, class begins 12/7)
Location: Wickenburg, Arizona (remote area outside of town).
Lodging: Instructors and students will be camping at the training site.
Registration:            Register with Jon Brambila at vicepresident@aztac.org and then payment will be accepted on our website at aztac.org under the "SHOP" tab.