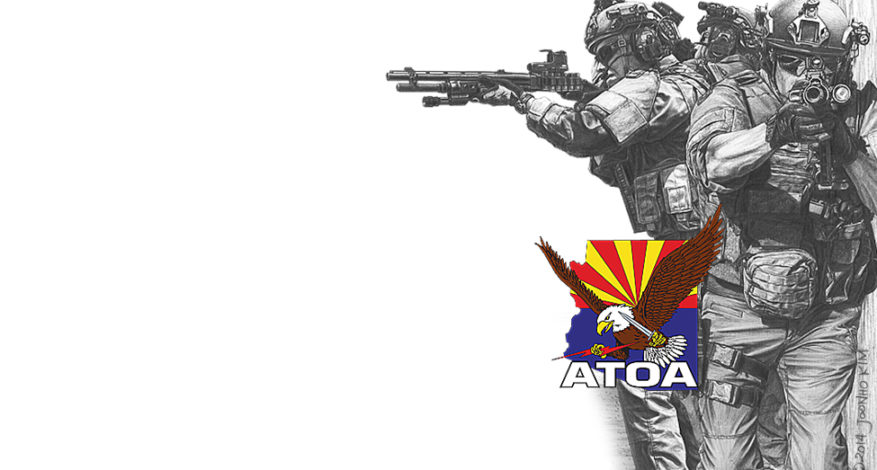 Pima Regional SWAT Basic 3 Day Breaching Certification Course
A REGIONAL SPECIAL WEAPONS AND TACTICS TEAM
November 6 – 8, 2018
The Pima Regional Special Weapons and Tactics Team's Basic Breaching Certification Course is designed to educate, prepare, and train selected tactical operatives to meet the demands of mission-related breaching operations. Tactical Breaching plays a vital part in each mission. If the Team is not capable of gaining entry, the mission cannot be successful.
During this intensive three day course, students will study and/or perform the non-explosive methods of breaching used by the Pima Regional Special Weapons and Tactics Team:
Surreptitious
Manual
Mechanical
Thermal
Ballistic
Vehicular
In addition to learning about the above-mentioned breaching methods, students will also be provided with lesson plans and important handout material. This information will enhance the more detailed instruction for the areas listed below:
Tactical Breaching Definitions
The Responsibilities and Qualities of Breachers
Breaching Techniques and Hazards
Personal Protective Equipment
"Tools of the Trade"
The positioning of Breachers According To Mission Specificity
Constitutional Law, Case Law, and Legal Issues
Spanish Commands and Phrases
Training and Documentation Requirements
Continuing Education
The Basic 3 Day Breaching Certification Course is being held November 6 – 8, 2018 at the Pima Regional Training Center, located at 10,001 South Rita Road in Tucson, AZ. Instruction will begin at 0800 hours on Tuesday and Wednesday and 0700 hours on Thursday.
This class is extremely physically demanding. It is recommended personnel attending the school are in above-average physical condition. This class is only open to personnel who are active tactical team members within their agency.
REQUIRED ITEMS LIST:
Tactical Utility Uniform: Must consist of long sleeves and long pants
Duty boots
Tactical Body Armor
Load bearing gear for magazines, etc.
Ballistic helmet
Duty belt with holster
Protective gloves
Nomex balaclava (if you use them)
Eye protection, shooting glasses and/or goggles
Hearing protection, approved earplugs or earmuffs that work with a ballistic helmet
Duty handgun with light and magazines
Knife
Personal hydration
Pen
Notepad
Lunch and snacks for each day (Off-site time will be allowed day 1 and day 2, but students will need to bring their own lunch for day 3)
(10) 12 gauge Ballistic breaching rounds (used by your team)
(50) 12 gauge light birdshot
Breaching specific shotguns
In order to successfully complete this course and earn a certificate, students must be present all three days, attend every block of instruction, complete all required practical exercises, and score no less than 100% on the final exam.
There is no cost for the course and all travel, lodging, transportation, per diem and/or other expenditures will be the responsibility of the student's agency or department. The Class will be limited to the first 16 students who are current tactical operators within their agencies. A maximum of 2 students from each agency will be confirmed; any other additional requests will be placed on a waiting list and will be filled on a first come first serve basis.
If you have any questions about this upcoming training or if you are interested in attending please send an email, to include the names and ranks of students, to the person below.
Sgt. Jake Shumate
Marana Police Department
Sergeant Pima Regional SWAT
Email: Jshumate@maranaaz.gov
Desk: 520-382-2535
Cell: 520-940-7534