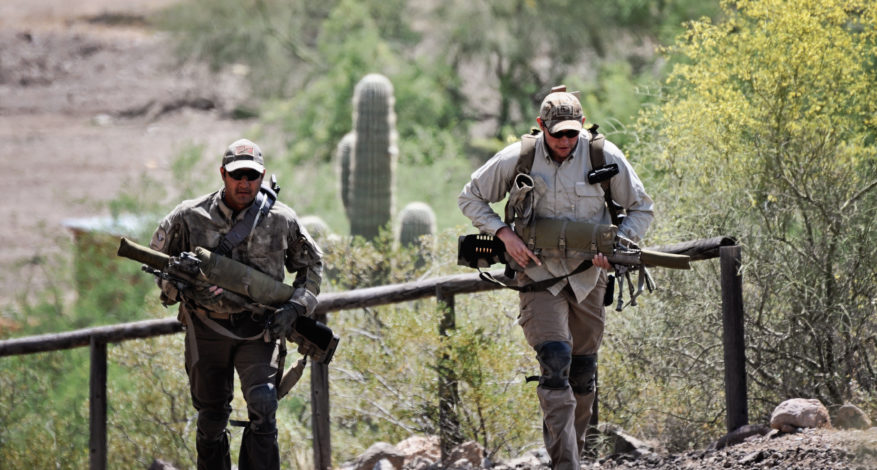 TUCSON PD 80-HOUR BASIC/INTERMEDIATE SNIPER SCHOOL
Dates: November 26 through December 7, 2012
Location: 10001 S. Wilmot Rd. Tucson AZ, 85756
The school is free of charge, we just ask that attendees are currently certified peace officers in the State of AZ and members of their agencies tactical team and currently assigned to the Sniper Unit. This is a Basic Sniper course that will include intermediate elements as the training progresses.
Topics include
Use of Force
Role of the Sniper
Equipment and Maintenance
Marksmanship Fundamentals
Zeroing out to 600 yards
Scope Use
MOA / Mils
Conventional / Unconventional / Barricade Shooting Positions External Ballistics Camouflage and Concealment / Stalking and Hide Construction Land Navigation Moving Targets Target Identification Low Light Shooting Sniper Initiated Assault Intermediate Barriers
The equipment list includes all assigned sniper equipment, some of which includes:
Rifle and Scope capable of sub MOA groups at ranges to 600 yards Approx 750 rounds of ammo Data Book Deployment bag Binoculars Cam / Concealment equipment Compass PT gear Map Cover BDUs or Unit assigned Tactical Uniform Pen / Pencil Paper Any other equipment assigned or deemed necessary by the student
Contact:
Sgt. Eric Kazmierczak
Tucson Police Department
Office of Internal Affairs
270 S. Stone Ave.
Tucson, AZ 85701
Desk: (520) 837-7711
Pager: (520) 291-7377
Cell: (520) 991-3770